ISLAMABAD:

Jammu and Kashmir Salvation Movement (JKSM) Chairman and senior Hurriyat leader Altaf Ahmed Bhat has lamented that despite New Delhi illegal actions in Indian Illegally Occupied Jammu and Kashmir (IIOJK), the Pakistani government has not done enough to highlight them at the global level.
"No concrete progress has been made by the Pakistani governments other than speeches to stop India's illegal actions in IIOJK. Bhat said that I do not want Pakistan should go to war with India but steps can be taken beyond the war to draw the attention of the world powers towards Kashmir dispute," he said while addressing the youth convention organised by Pakistan Institute for Conflict and Security Studies (PICSS) in Islamabad on Friday.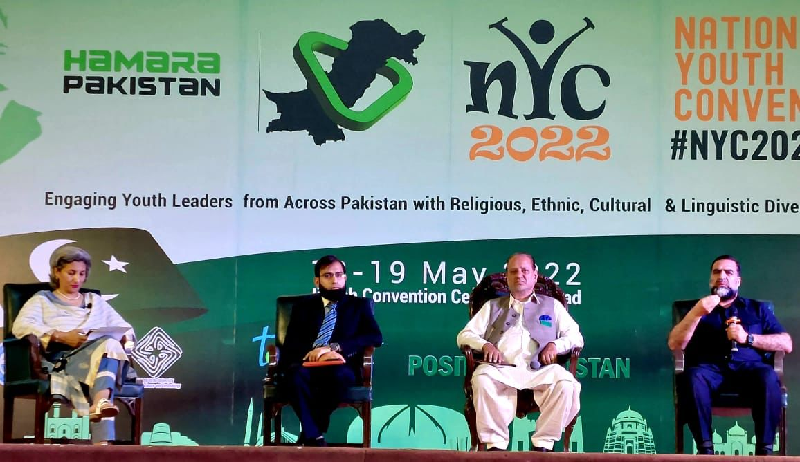 Bhat said after August 5, 2019 the Indian government was trying its best to convert the Muslim-majority region of IIOJK into a Hindu majority. "It seems that Pakistan's political leadership has become indifferent to the Kashmir issue. Indian Hindu officers are being deployed in IIOJK. State subject certificates have been issued to millions of Hindus."
Also read: Indian short film highlights enforced disappearances, fake encounters in IIOJK
The Indian government has adopted an aggressive policy of military force and political and diplomatic aggression to crush the rights movement in IIOJK and Pakistan too needs to adopt an aggressive policy to express send a message of solidarity to the people of the occupied region that they are not alone in their rights struggle, the Kashmiri leader added.
JKSM Chairman Bhat further urged the people of Pakistan to fight for the liberation of IIOJK as per UN resolutions which provide a foundation for the freedom struggle of the occupied region.
Former Azad Jammu and Kashmir (AJK) prime minister Sardar Attique Ahmad Khan said the people of IIOJK must be given the right to self-determination. "India is committing war crimes in IIOJK and the world must take the notice of Indian state terrorism."